A Long History
and a Clear Vision.
Mackenzie is a provider of professional design services including architecture and interior design; structural, civil and traffic engineering; land use and transportation planning; and landscape architecture. Anchored in the foundational elements of high performance and client focus inspired by our founder, our firm continues to expand our expertise in civic and public safety, community infrastructure, education, federal, health and wellness, high tech, hospitality, industrial, mixed-use, office, retail, and sports and recreation projects.
Our History. Our Future.
Our Promise.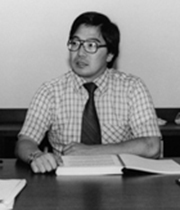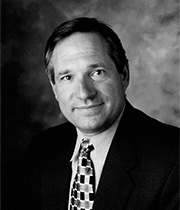 The values of our founder, Tom Mackenzie, remain the hallmarks of this firm. In 1960, Tom, then a respected plans examiner at the City of Portland, put his name in the phone book under the listing of "Engineer," and, in 1962, left his job and began his engineering consultancy. His work was consistently guided by his belief that attention to detail, hard work, a respect for budgets, an insistence on quality and a relentless focus on his clients would lead to success. Tom was right then and continues to be right today.
What began as a sole proprietorship, Tom Mackenzie, Consulting Engineer, quickly grew to Mackenzie Engineering, Incorporated in 1968. Talented architect Rick Saito, who joined the firm as a drafting intern in 1968, partnered with Tom to form Mackenzie/Saito & Associates in 1977. The companies merged in 1996 and became Group Mackenzie to better reflect a shift away from a single-leader structure to a team/partnership approach. Group Mackenzie's first President was Jeff Reaves. Jeff worked closely with a team of senior principals that included Rich Mitchell, Mark Hettum, Tom Wright (ret.), Dick Spies (ret.), Bob Thompson (ret.), and Susan Higbee (ret.). In 2009, Rich Mitchell assumed the role of Managing Principal and President.
In 2013, the company evolution continued, and we became simply Mackenzie in recognition of our history and Tom's values. The statements, "Design Driven. Client Focused," were adopted as a succinct reflection of who we are. Our promise to deliver design excellence focused relentlessly on exceeding client expectations is more relevant than ever in a world where the velocity of change is ever increasing.
Today, the corporate leadership team consists of Mark Hettum, Dietrich Wieland, Josh McDowell, Terry Krause, Matt Butts, Jeff Humphreys, Lynne Ingram, Alison Hoagland, Barb McCullough, Brett Hanson, Michael Chen, Alexis Bauer, Jan Mason, and Monty Hill.
We have not forgotten Tom's legacy and look forward to building upon our history, so we continue to design projects that contribute to economic vitality, environmental livability, and inclusive diversity in our community.